⚠️ Attention: Fake Emails from "LowEndTalk.cc" ⚠️
We have received a report from a helpful LowEndTalk user who received an email claiming to be from LowEndTalk, sent from "lowendtalk.cc" asking the user to verify their credentials. It is possible that more than one user was sent this phishing email.
Such emails are not legitimate. They were not sent from LowEndTalk.
Example of the phishing email: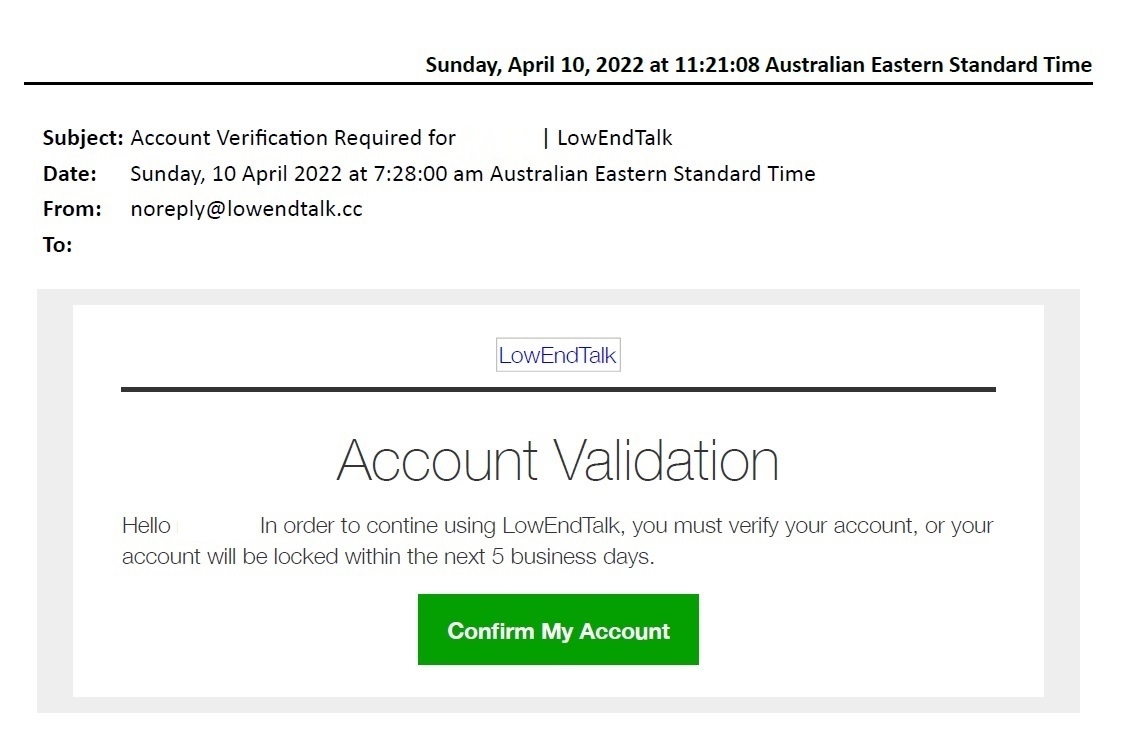 Please do not act on the email. This is a phishing attempt to harm the security of your account.
Is My LowEndTalk account secure?
Yes. At this time we do not believe there has been any security event at LowEndTalk that would have resulted in email addresses being exposed, though we are tracking this issue closely and carefully.
I entered my details at the phishing site, now what?
If you received a phishing email and filled out the form by providing your username and password there is no reason to panic. Simply request a password reset from LowEndTalk and provide a new, secure, password. If you utilized the same password for other websites we recommend changing those. You may contact our support department here: https://support.lowendtalk.com
I received a phishing email. How can I send it to LowEndTalk?
Please contact our support department here: https://support.lowendtalk.com