Rules for selling on LowEndTalk [Updated October 2021]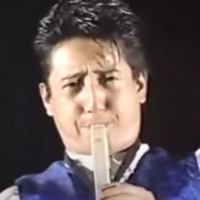 JackH
Moderator
Last update: May 2021 (allowing crypto in domain sales)
These rules are in place to both protect the members of this community as well as requiring a certain participation before people can start posting offers.
Posting offers on LET is a privilege, not a right. The admins and mods reserve the right to deny this privilege to anyone at their discretion. You will find many reasons why they may exercise this discretion in the community rules.
The current list of Low End Talk moderators:
@hawc, @hzr, @JackH, @Jord, @PieHasBeenEaten
The current list of Low End Talk Administrators:
@trewq, @jbiloh, @FAT32, @raindog308
Advertising on LowEndBox & LowEndTalk
---
LowEndBox and LowEndTalk are ad supported. Please consider supporting our community by purchasing advertising on our websites. Prices start at just $75/month for a shared spot via BuySellAds.
Provider tags
---
You must have 15 (non-spammy) posts and have been registered on LET for 30 days to request a provider tag.
Requesting a provider tag must be done through the helpdesk.
You must have a website with a proper ordering system ("email me for this deal" does not count).
You must offer more than just shared hosting (i.e. VPSes or Dedicated servers) to get a provider tag.
When applying please include your LET username, the link to your public company registration in your country of registration, your company number, a link to your website and public WHOIS information.
For users or companies with an approved/existing Provider Tag, requests to re-assign the Tag to a new user/account must be made through the helpdesk and the required post count/active days rule may be waived at the discretion of the moderator reviewing the request.
Template for provider tag request
Open a ticket at our helpdesk with the following:
Subject:
    Provider tag request
Body:
    LET profile: https://www.lowendtalk.com/profile/
    Company name:
    Public company registration:
    Company number:
    Website: (WHMCS/billing panel link) 
    Public WHOIS:

If not all of this is applicable to you (for example, your country doesn't publish company registration documents publicly), please inform us and use your best judgement to provide alternative evidence for the duration over which you have traded.
REMINDER: IF YOU OPEN A PROVIDER TAG REQUEST TICKET WITHOUT PROVIDING THIS INFORMATION THERE WILL BE A 90 DAY WAIT BEFORE YOU CAN RE-APPLY.
Host Rep tags
---
Cannot post offers.
Must be approved by staff and the "parent provider", which must already have a provider tag.
Mainly useful for bigger companies with multiple employees active on LET.
Must specify your parent provider in your signature.
Actions/abuse will reflect on your parent provider.
Template for provider tag request
Open a ticket at our helpdesk with the following:
Subject:
    Host rep tag request
Body:
    Company name:
    LET profile of provider: https://www.lowendtalk.com/profile/
    LET profile of host rep: https://www.lowendtalk.com/profile/
    Evidence of approval:

General offer thread rules
---
You must have a provider tag to post any offer threads at all.
You are allowed post an offer every 10 days (posts in the "offers" category and the "shared hosting offers" category are on separate timers)
For currency other than USD, it is your responsibility to ensure the equivalent USD price at the time of posting is within the rules.
List the final recurring price after any discounts. Just the discount percentage is not enough.
No unlimited in offers. So, no "unlimited disk space". If you offer unlimited/unmetered bandwidth, specify the limiting factor (mostly port speed) and whether it's shared or not. Unlimited features (like mailboxes or subdomains) is allowed.
Be informative in your offers. List basic specifications (memory, storage, bandwidth, port speed, virtualisation method) and pricing on a per-plan basis. Data centre location and a test IP would be ideal.
List total price per billing period, not just equivalent monthly cost.
VPS rules
---
Offer thread rules apply.
Only post offers that are under $7/month or equivalent recurring.
If you've been in business for less than a year, the maximum billing period allowed is quarterly ($21/quarter).
If you've been in business for over a year, the maximum billing period allowed is yearly ($84/year).
Dedicated Server rules
---
Offer thread rules apply.
Only post offers that are under $84/month recurring.
Only monthly offers allowed.
No setup fees.
Shared Hosting rules
---
Offer thread rules apply.
You have to have been registered on LET for 6 months and have 30 non-spammy posts before posting shared hosting offers.
Shared hosting offers have to go in the "Shared Hosting Offers" sub-forum.
VPS pricing rules apply, with the exception of: max $48 per billing period.
Resellers
---
This part only applies to direct resellers (i.e. "reselling another company's VPS line"), not to people "renting out VPSes on a dedi".
If you wish to offer re-sold stuff, contact the staff prior to posting your offer to get permission.
Only cases where choosing you over the original seller is a significant advantage will be considered (access to extra-cheap deals, language barriers etc).
You must make clear in your offer post that you are a reseller, and who you are reselling.
Reselling is only allowed for VPS/Dedicated servers. Reselling "shared hosting" is not allowed. Selling "reseller hosting" is allowed.
Misc rules
---
Using a nulled WHMCS (or other nulled billing software) grants you and your company a lifetime ban on LET.
You must have valid, public WHOIS info for your domain and/or provide proof of company registration on your website (publicly accessible on the website of your country's commerce authority).
It is not allowed to reply to request threads with "PM me" or "email me" without a provider tag or Host Rep tag.
If you are found to be misleading customers or using ethically questionable practices that may result in financial loss to customers, your provider tag will be changed to a host_rep tag and you will not be able to post offers.
No unsolicited PM's offering services, even if you find a thread that suggests they are looking for a specific thing and you can provide it the offer must be put in public view unless the OP specifically requests PM's.
License Sales Rules
---
We only allow sales of owned licenses for products where the vendor supports license transfers. Selling an "account" or a login is not allowed. Note that WHMCS disallowed license transfers in October 2020, so selling WHMCS licenses is no longer allowed on LET.
Domain Auctions
---
Posting domain auctions does not require any special tags.
Maximum starting/reserve price is $7.
Members can only list 1 domain auction thread per 10 days.
You need to have been registered for at least 30 days and have at least 25 non-spammy posts to post a domain auction or to bid in a domain auction.
All domains in the auction must be at least 6 months old.
All bids must be public and made in the domain auction thread.
A deal is a deal. A failure to actually sell/transfer the domains after having offered them on action will have consequences for you at LowEndTalk. A failure to respond or finish the transaction in a decent matter (or at all) as the highest bidder may also have consequences for you at LowEndTalk.
We don't hold any responsibility for potential disputes between two parties. Participating in auctions is at your own risk.
Seller must specify currency (USD, Euros, North Korean won, etc.) and payment terms (PayPal, crypto, etc.) in the auction post. Which payment form(s) to accept are up to the seller and any buyer agrees to pay in that form (so don't win an auction that requires PayPal and then say you don't use PayPal).
Minimum bid increments must be specified, maximum $2
An end date/time must be specified with timezone.
If you do not abide by the above rules, you will receive a warning, your thread might be edited or removed without resetting your offer timer. In some cases, a ban can be applied. Bans can be appealed through the helpdesk only.
Giveaways
Anyone (including providers) wishing to offer a giveaway to the community must receive permission from an admin prior to posting. We are generally happy to do so but want to protect the community from scams.