$5/year VPS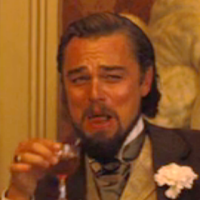 dahartigan
Member
Nigh is risen,
Now that my beloved alphawootnfpbytes has floated off into the abyss, along with their crazy $5/year offers, I'm on the lookout for the next best thing for my hobby of running deadly experiments on dirt cheap toys from the internet.
For today's experiments, I want to run a small DNS server, so it must have an IPv4 address - this rules out NAT (unfortunately)
Otherwise, the specs required are extremely minimum.
Any amount of RAM over 64mb would suffice (for OpenVZ/LXC).
1GB storage would work.
CPU can be a potato as long as it emits at least 3.6 Roentgen/hr from the potassium.
Location and network also unimportant, 10mbit connection is perfect.
Extra points if there is a location SELECTER offered for superior redundancy and insurance against single node catastrophe.
Can increase budget to $8 if server is strong on plow.
Sirs, thank you.